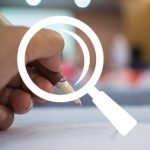 Publication date: 01/11/2019
Summary
The last 30 years of commercialisation of genetically modified organisms (GMOs) have thus far been restricted to a limited number of species, predominantly maize and soy.
Developers are reacting to plateauing global adoption rates of these commercialised first-generation genetically engineered (GE) crops, which are plagued by declining trait efficacy and sustained market rejection, by reinvigorating efforts to usher in new crops and organisms.
New genetic engineering techniques such as genome editing and new delivery techniques have facilitated an emerging trend to genetically engineer organisms in the wild, moving the engineering process to agroecosystems and beyond, essentially converting the environment into the laboratory.
Previous techniques originally developed as research tools in contained-use settings, or for gene therapy in clinical settings, may be released into the environment to genetically engineer agricultural and wild organisms unchecked.
This briefing form the Third World Network summarises presents examples of research and applications.
Resource type: Adobe Acrobat (.pdf)